Precision Hardware

Riverside Supply Company carries a full line of AgLeader and Trimble products, Rinex Auto Boom controllers, TruCount planter clutches, and Rawson Control variable rate systems.

If you have any questions about the following precision products please call us at (816)396-5746.

AgLeader DirectCommand System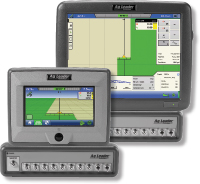 DirectCommand gives you direct control over individual boom sections and application rate by connecting directly to supported brands of flow meters and valves. The DirectCommand system gives you control over both liquid and granular application – including anhydrous applicators, spreaders, air carts and sprayers, while simultaneously logging data and providing application mapping capabilities – from one integrated display.

DirectCommand Supports Anhydrous Heat Exchangers: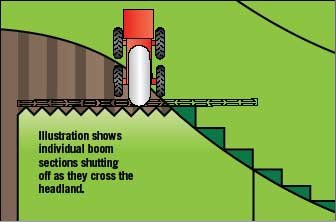 AutoSwath – The Benefits:

Lower input waste and cost.

Reduces crop damage from over application.

Reduces skips due to forgetting to turn boom section back on.

Operator can monitor other functions.

Improves overall accuracy.

Improves environmental stewardship.

Rate Control. The DirectCommand system matches the real-time prescribed application rate to the target application rate by reading the flow meter and instantly adjusting the control valve. Simultaneously, it reads ground speed from a radar gun or 1 to 10 Hz GPS receiver and adjusts the valve accordingly. The system can also read and display optional pressure sensors, eliminating the need to monitor pressure gauges located outside the cab.

Manual Boom Section Control. The DirectCommand system connects and controls up to ten boom valves independently. A simple switch box allows an operator to switch on or off individual boom sections. This is especially useful around point rows, waterways and field borders. The system supports both motorized and solenoid type boom valves. An auxiliary input module is also available for connecting built-in boom and master switches in self-propelled sprayers or other vehicles.

AutoSwath Boom Control. An alternative to manual boom control, DirectCommand's exclusive AutoSwath™ boom control automatically turns on/off individual boom sections based on your field map. AutoSwath eliminates the need for manually switching boom sections on/off – and the possibility of forgetting about a boom section that is turned off. AutoSwath's precision boom control won't turn off until all areas under the boom are applied. An on screen coverage map showing application skips and overlaps verifies that the system is providing complete coverage without wasting inputs.

AutoSwath and Inside/Outside Boundaries. The AutoSwath feature allows you to map multiple outside and inside boundaries in each field. That means you can mark field borders, headlands, waterways, creeks, ponds, terraces and other areas within the field, allowing the Integra display to automatically turn off/on boom sections as you pass over these areas. The system will also calculate the area for each of these boundaries and automatically subtract them from total field acres.

The color touch screen displays on the Edge and Integra redefine the term "easy to use". With all functions at the touch of the screen, you can navigate through the display with ease. The color screen allows you to monitor yield and moisture at harvest and see your maps being generated in real-time. Now trends will be visible right in the field while you still have the opportunity to make observations through the windshield.

Hybrid/Variety Mapping. The Integra hybrid/variety mapping capability allows you to map where you planted your hybrids/varieties and recall them at harvest time. As you are harvesting, a color yield map will draw overtop your planting map allowing you to precisely see which hybrid/variety you are harvesting and instantly make comparisons while in the field.

Swath Adjustment. Get instant access to swath adjustment for times when you are not cutting a full swath. Simply decrease the swath width as you go through the field and at the end of the pass, the swath will automatically go back to the head's full amount for the next pass. No more having to remember to reset the swath before the next pass.

Field Boundary Mapping. The boundary function allows you to define both external and internal field boundaries. Define your field boundaries as well as creeks, ponds, waterways, terraces, etc that may be in your field. When completed, the Insight will give you accurate acre totals of farmable ground as well as be useful for functions such as autoswath.

On-Screen Summary. Get easy, instant access to field summaries. Information such as crop type, acres, yield, moisture and total bushels can be pulled up at anytime for your review.

Simplified Setup. Setting up your Yield Monitor System is as easy as picking your combine from a list. AgLeader's setup wizard correctly sets all appropriate settings for your particular combine, ensuring accurate data collection.

Field Notes.The Field Notes function allows you to mark such things as weed patches, rocks, tile inlets, wet spots, field maintenance items or anything else you care to note as you go through the field. Customizable symbols are displayed on the on-screen map every time you return to that field. Marking items that are visible at planting or tillage, can make navigating through the field much easier when the crop canopy is full, potentially reducing the need for costly repairs.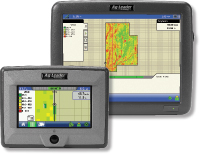 AgLeader Yield Monitor System

Integra Monitor/Guidance System

The Integra display includes a built-in, full-featured guidance system with an on-screen lightbar. This is ideal for the operator who wants a complete precision system with integrated guidance – or the operator who wants guidance, but anticipates expanding their use of precision technologies and does not want to make a redundant investment in a guidance system.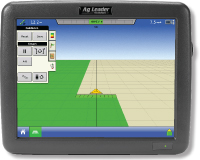 The Integra display is a powerful, full-featured precision farming tool for any operation.

The large, full-color 12.1″ HD touchscreen is easy to read and offers year-round precision farming control.

Mapping, planter and application control, yield monitoring, real-time data logging and more – can all be controlled from the cab using the Integra display.

The display also features four video camera inputs, providing operators a better view of equipment operation and safety by allowing them to view live video on the display.

Your source for ag chemicals, bulk fertilizer, gypsum and pelletized lime, industrial and ag supply, and precision hardware.